Help with leaking fuel lines near the fuel filter
Rob70
Member
Hi,
Just recently I had noticed a leak at the fuel line connections in the vicinity of the fuel filter assembly.
Thought I'd head to the Parts division of my local VW dealer to look into replacing or even just finding out what's going on in that area
and why I have a leak already(40,000klm). Store person tells me that in order to have that rectified, you will need to purchase the entire harness
(around $1000 Geez). The store person then hinted to go across and chat with the service department because they have changed out a few of these in the past. Hmmmm.
Kindly enough and out of warranty the service department booked it in and it was found that there was some dirt around the connection that needed cleaning in which they did and sent me on my way.
Anyway, yesterday I have discovered that the leak is back and is worse.
I have searched the threads to see if anyone else has experienced this problem without any joy.
Has anyone had this issue and could they advise whether this $1000 fuel pressure/return line purchase should fail after 40,000klm?
Thank you in advance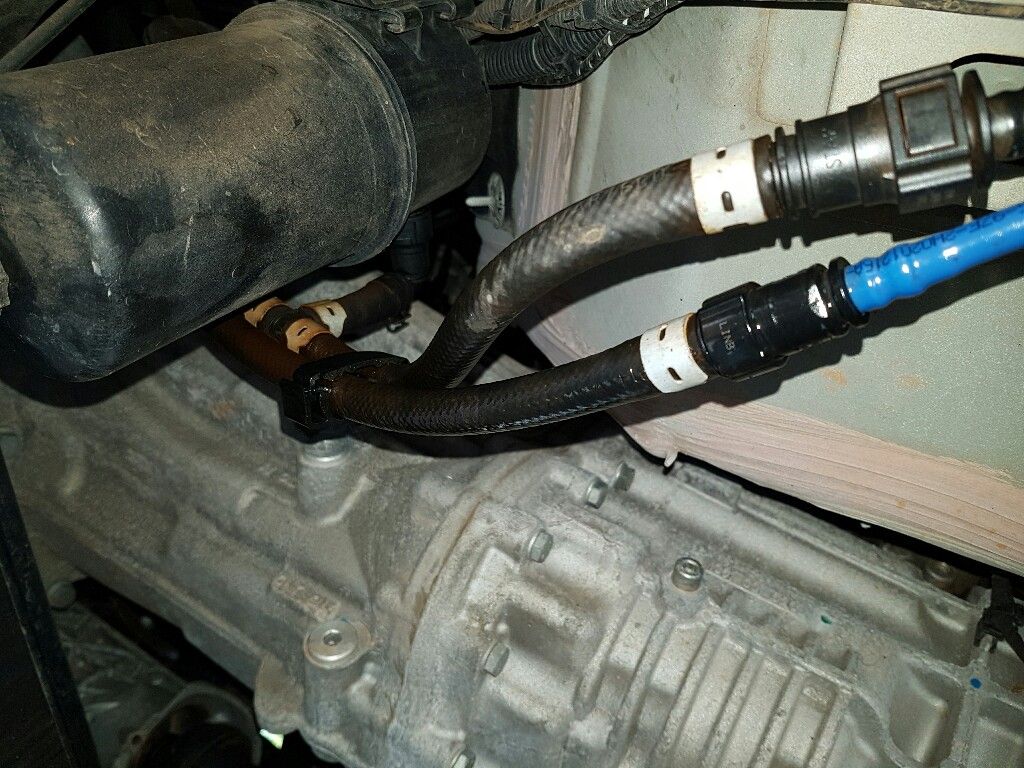 ......