Fanbelt spagetti
brookes2622
Supporting Member
So driving home along Oaks Estate Road I lost all power steering and the ALT light came on. I pulled over and lifted the hood to this:
I then extracted the remnants and this is the old fanbelt: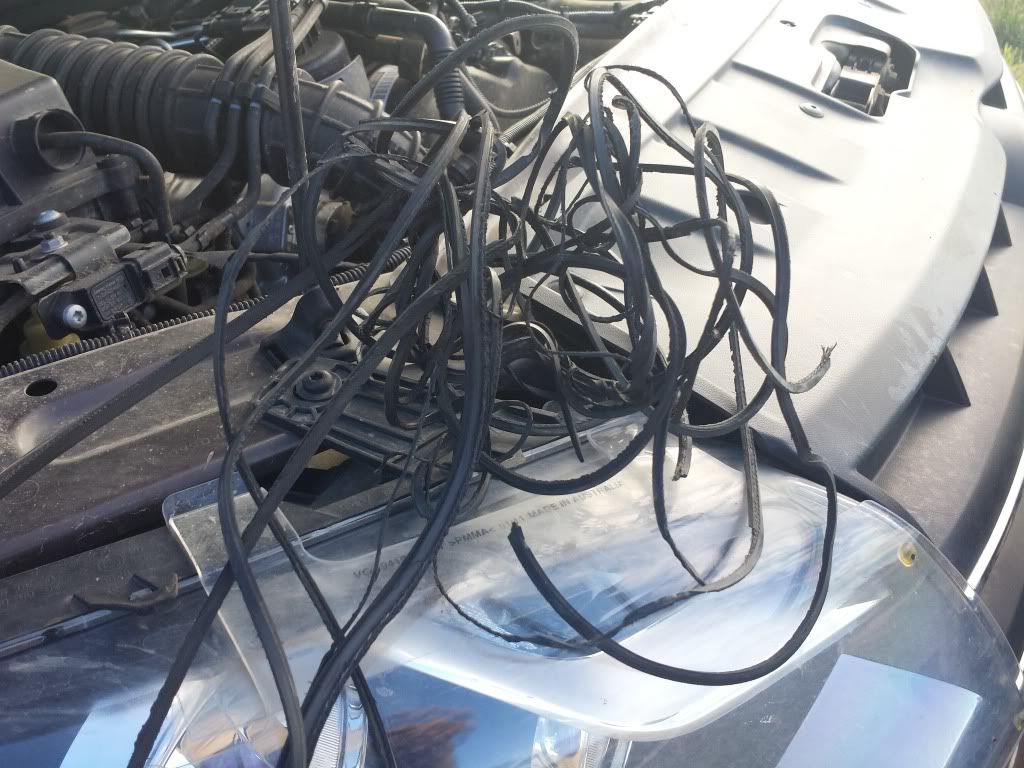 Lot of messing about and I ended up having to send the car to Lennock
especially when the car is booked to have the CV replaced at Slaven tomorrow anyway. There was not convincing the VW assist folk not no how not never!
I was very impressed that four people stopped to help (none of them Amaroks even though 3 went past).
So I have a rental car which is helpful, but it's a Mitsubishi ASX which was test and in comparison with all other vehicles of it's type has the interior constructed from the most toxic products.